Wählen Sie bitte Ihren Standort und Ihre Sprache
Wählen Sie bitte Ihren Standort und Ihre Sprache


Über CCLI
Wie alles begann …
Unsere Geschichte beginnt im Jahr 1984. Ein Pastor aus Portland, Oregon erfährt von einem $ 3.1 Millionen-schweren Urheberrechtsprozess gegen das Erzbistum in Chicago. Dieser Pastor bittet seinen Musikpastor Howard Rachinski dafür Sorge zu tragen, dass seine eigene Kirchengemeinde abgesichert ist.
Im Januar 1985 begann Howard Rachinski ein Benutzungserlaubnis-Konzept zu entwickeln, mit dem christliche Gemeinden eine grundsätzliche Erlaubnis für die nicht-kommerzielle Vervielfältigung von Lobpreisliedern erhalten konnten. Es enstand daraus "Starpraise Ministries", der Vorläufer von CCLI.
Es wurde schnell klar, dass die Lizenzierung von Urheberrechten sowohl für Kirchengemeinden als auch für Songschreiber und Verleger eine Sache war, die dringend geregelt werden musste. Diese Feststellung erwies sich als richtig und am Ende des zweiten Jahres hatten 1.150 Kirchengemeinden eine Lizenz von Starpraise.
Im Januar 1988 wurde Starpraise Ministries eingetragen und im April des gleichen Jahres wurde das Unternehmen in Christian Copyright Licensing, Inc. (CCLI) umbenannt.
Wir sind immer noch überzeugt.
Unsere Anfänge waren im Rahmen der Gemeindearbeit und des Musikdienstes einer Gemeinde. Eine einzelne Kirchengemeinde wollte ihre Mitarbeiter in Sachen Urheberrecht besser schulen und ausrüsten, und die Gemeinde wollte sich vor Urheberrechtsverletzungen schützen. Die Gemeindemitarbeiter sollten gleichzeitig ermutigt werden rechtlich legale Lobpreisliedern einzusetzen.
Unsere Produkte und unser Service sind gewachsen und werden immer weiter verbessert. Der ursprünglichen Linie, dem Schutz des Urheberrechts und dem rechtlich abgesicherten Gebrauch von Lobpreismusik, sind wir aber immer treu geblieben und werden dem treu bleiben.
CCLI arbeitet mittlerweile mit mehr als 250.000 Kirchen weltweit zusammen.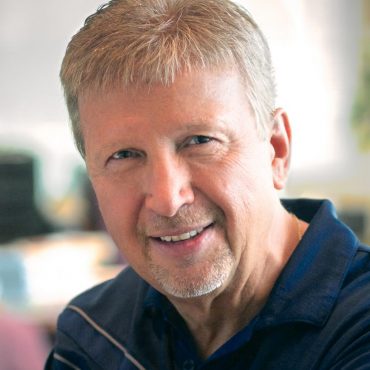 CCLI-Gründer Howard Rachinski
1984
Urheberrechtsprozess gegen das Erzbistum Chicago
1985
Howard Rachinski entwickelt Benutzungserlaubnis-Konzept

Gründung von Starpraise Ministries

250 Kirchengemeinden werden Lizenznehmer

1986
1.150 Kirchengemeinden sind Lizenznehmer
1987
Starpraise Ministries findet ein Gegenüber in Großbritannien: CMA

Starpraise Ministries und CMA führen die CCLI-Lizenz ein
1988
Starpraise Ministries wird ins Firmenregister eingetragen

Starpraise ändert seinen Namen zu Christian Copyright licensing Inc. (CCLI)

CCLI bietet nun Gemeinden die CCLI-Lizenz an
1990
CCLI expandiert nach Kanada
1991
CCLI übernimmt das operative Geschäft der britischen CMA
1994
CCLI beginnt Lizenzierungen für britische Schulen
1995
Das erste SongSelect-Logo erscheint auf Floppy Disks
1995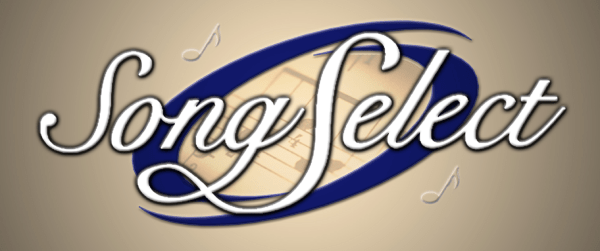 1995
CCLI expandiert nach Südafrika
1997
CCLI expandiert, um Vervielfältigungslizenzen in Australien und Neuseeland anzubieten
1998
CCLI expandiert in nicht-englischsprachige nordische Länder
2001
Eine Partnerschaft zwischen CCLI und MPLC entsteht, um CVL, die CCLI-Filmlizenz in USA anzubieten

2001

2002
CCLI beginnt CCLI-Lizenzen für Gemeinden in den Beneluxstaaten anzubieten
2004

2006
CCLI exapndiert nach Deutschland
2007

2008
CCLI beginnt seine Arbeit in Singapur
2009
CCLI expandiert nach Brasilien
2012
CCLI beginnt seine Arbeit in der Republik Korea
2012

2016
CCLI kann nach der Unterzeichnung von weltweiten Abkommen nun weltweit Lizenzen vergeben
Wählen Sie bitte Ihren Standort und Ihre Sprache
Wählen Sie bitte Ihren Standort und Ihre Sprache
Diese Website verwendet Cookies. Einige von ihnen sind essenziell, während andere uns helfen, diese Website zu verbessern und benutzerfreundlicher zu gestalten. Durch die Nutzung dieser Website stimmen Sie der Verwendung von Cookies zu. Datenschutzrichtlinien OK
Privacy Overview
This website uses cookies to improve your experience while you navigate through the website. Out of these, the cookies that are categorized as necessary are stored on your browser as they are essential for the working of basic functionalities of the website. We also use third-party cookies that help us analyze and understand how you use this website. These cookies will be stored in your browser only with your consent. You also have the option to opt-out of these cookies. But opting out of some of these cookies may affect your browsing experience.
Necessary cookies are absolutely essential for the website to function properly. This category only includes cookies that ensures basic functionalities and security features of the website. These cookies do not store any personal information.
Any cookies that may not be particularly necessary for the website to function and is used specifically to collect user personal data via analytics, ads, other embedded contents are termed as non-necessary cookies. It is mandatory to procure user consent prior to running these cookies on your website.