Choisir votre emplacement et langue
Choisir votre emplacement et langue


A propos de CCLI
Comment avons-nous commencé ?
Notre histoire commence en 1984, lorsqu'un pasteur de Portland, Oregon, a appris pour la première fois qu'un procès pour les droits d'auteur de 3,1 millions de dollars était en instance contre l'archidiocèse de Chicago. Le pasteur a demandé à son pasteur de musique, Howard Rachinski, de veiller à ce que sa propre église soit couverte.
En janvier 1985, Howard a commencé à développer un concept de « permission d'utilisation », par lequel les églises pouvaient obtenir une autorisation générale pour des activités de copie « non commerciales » spécifiques. Il l'a appelé « Starpraise Ministries », qui est devenu le prédécesseur du CCLI.
Il est devenu évident que la question de l'octroi de licences de droits d'auteur à une église et aux auteurs et éditeurs de musique devait être abordée. Le marché a accepté et, à la fin de la deuxième année, 1'150 églises ont signé avec Starpraise.
En janvier 1988, Starpraise Ministries a été constituée en société et, en avril, la dénomination sociale a été changée en Christian Copyright Licensing, Inc. (CCLI)
Ce que nous croyons toujours. Nos racines ont commencé en tant que ministère de l'église et un service pour l'église, afin de mieux éduquer et équiper l'église concernant les droits d'auteur, de protéger l'église des conséquences de la violation des droits d'auteur et d'encourager une plus grande utilisation du matériel protégé par les droits d'auteur dans les services religieux. Alors que nos produits et services continuent à se développer et à évoluer, nous restons toujours plus engagés dans cette cause.
Le CCLI est aujourd'hui au service de plus de 250 000 églises dans le monde entier.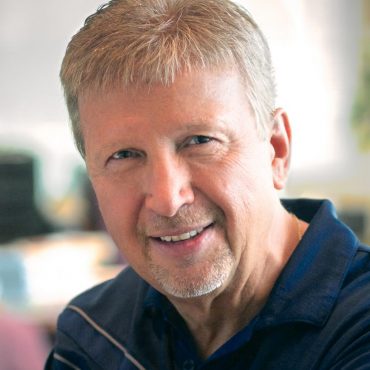 Notre fondateur, Howard Rachinskii
1984
Poursuite pour violation du droit d'auteur contre l'archidiocèse de Chicago
1985
Howard Rachinski établit le droit d'auteur "autorisation d'utilisation"

Starpraise Ministries est fondé

250 églises deviennent des clients détenteurs de licences

1986
1,150 églises s'inscrivent comme clients détenteurs de licences
1987
Starpraise Ministries rencontre son homologue britannique CMA

Starpraise Ministries et CMA établissent un accord sur les droits d'auteur pour les églises
1988
Starpraise Ministries est constitué en société

Starpraise change de nom pour devenir Christian Copyright Licensing Inc. (CCLI)

Le CCLI lance la licence de droit d'auteur pour les églises
1990
Le CCLI s'étend pour couvrir le Canada
1991
Le CCLI prend en charge les opérations de la CMA britannique
1994
Le CCLI commence à accorder des licences aux écoles au Royaume-Uni
1995
Le premier logo SongSelect est utilisé sur les disquettes en 1995
1995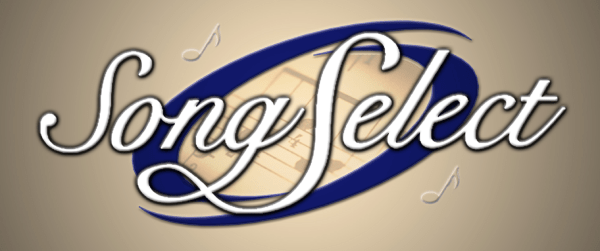 1995
Le CCLI s'étend pour couvrir l'Afrique du Sud
1997
Le CCLI s'étend pour offrir des licences de photocopie en Australie et en Nouvelle-Zélande
1998
Le CCLI s'étend aux pays nordiques non anglophones
2001
Le CCLI s'associe avec MPLC pour établir CVLI en 2001, en fournissant la licence vidéo pour les églises

2001

2002
Le CCLI commence à vendre des licences de droits d'auteur aux églises du Benelux
2004

2006
Le CCLI s'étend à l'Allemagne
2007

2008
Le CCLI commence à Singapour
2009
Le CCLI s'étend au Brésil
2012

2016
Le CCLI est maintenant en mesure d'accorder des licences dans le monde entier avec la signature d'accords mondiaux
Choisir votre emplacement et langue
Choisir votre emplacement et langue
Ce site utilise des cookies pour améliorer votre expérience. En utilisant ce site Web, vous acceptez l'utilisation de cookies. Politique de confidentialité OK
Privacy Overview
This website uses cookies to improve your experience while you navigate through the website. Out of these, the cookies that are categorized as necessary are stored on your browser as they are essential for the working of basic functionalities of the website. We also use third-party cookies that help us analyze and understand how you use this website. These cookies will be stored in your browser only with your consent. You also have the option to opt-out of these cookies. But opting out of some of these cookies may affect your browsing experience.
Necessary cookies are absolutely essential for the website to function properly. This category only includes cookies that ensures basic functionalities and security features of the website. These cookies do not store any personal information.
Any cookies that may not be particularly necessary for the website to function and is used specifically to collect user personal data via analytics, ads, other embedded contents are termed as non-necessary cookies. It is mandatory to procure user consent prior to running these cookies on your website.